Your North York Preventive Cosmetic and Restorative dental experts!
Our team of dentists in North York offers a wide range of family, cosmetic, implant and orthodontic dental services to help you maintain optimal oral health and improve the look of your smile. We serve individuals and families and would be more than happy to have you as a patient!
At KeeleandFinch Dental, we look after our patients with great care and with their best interest at heart. We believe in preventive dentistry and minimally invasive dental procedures to enhance or restore the health and beauty of your smile. We always welcome new patients and referrals!
Why Choose Us for your Dental Needs?
? We offer gentle dental care for all ages!
? We accept most dental insurance plans
? Flexible payment options are available
? Evening and weekend appointments
? Electronic insurance billing service
? Same-day emergency care
? Spanish/Italian/English
? Free Wi-Fi is available
? Free consultations
Our Dental Services
We are a team of experienced Toronto dentists, with a passion for dental aesthetics and a focus on preventive treatment.
Whether you need a family dentist, have dental emergency, are missing one or more teeth, would like straighter teeth or restore an aged smile, we are here for you and welcome you with open arms.
Give us a call today!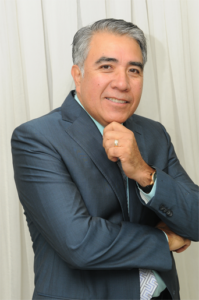 Doctor Olvera has been proudly serving North York for the last 22 years. He was born and raised in Mexico City. He graduated from the Autonomous National University of Mexico in 1984 before coming to Canada in 1987. 
Upon arrival in Canada he pursued a career in dental surgery becoming one in 1994. Dr Olvera provides a full range of dental services to meet all your oral health needs. From cleanings and check-ups to cosmetic treatments and orthodontics Dr. Olvera will help you get the most out of your smile. 
Dr. Olvera has been serving York University and North York since 1995. You can count on his knowledge and experience to best quality of care for your smile. 
Dr. Olvera is always upgrading his skills, and staying on top of the latest developments in the field of dentistry. He is an active member of the International Congress of Oral Implantologists, the Toronto Academy of Cosmetic Dentistry and the International Association for Orthodontics.
DDS (University of Western Ontario), B.Sc. (University of Toronto)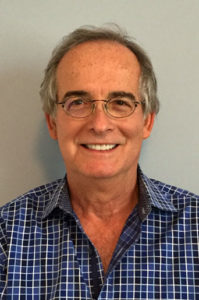 After receiving Honours Bachelor of Science Degree at University of Toronto, Dr. Horenfeldt entered the faculty of Dentistry at University of Western Ontario graduating in 1981. He established his practice at 33 Yonge Street, which he left in 2015.
Dr Horenfeldt is an active member of the Alpha Omega Dental Fraternity, the Ontario Dental Association and the Royal College of Dental Surgeons of Ontario. Dr. Horenfeldt has enjoyed practicing dentistry for the past 35 years and keeping current with all the latest techniques and technology in cosmetic and general family dentistry. He considers his patients as his extended family. Dr. Horenfeldt treats his patients in a caring, patient-focused environment, providing excellent dental treatment.
Family keeps him occupied outside of his busy office. His wife teaches junior kindergarten and his son will be attending university next year. He hopes to master the piano and tennis in his spare time.
Dr. Olvera Is A Proud Member Of The Following Associations